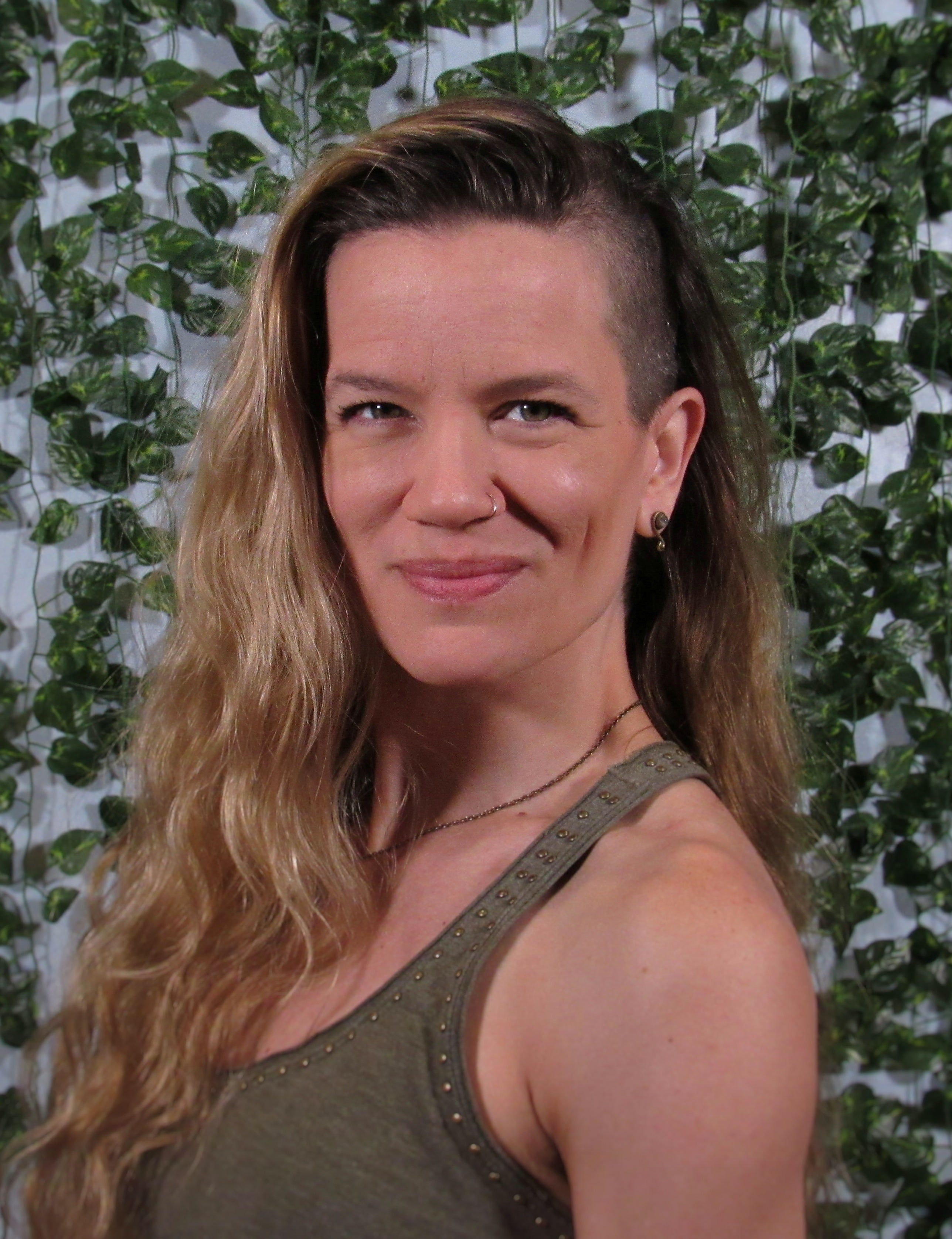 Moe
Assistant Wellness Coordinator
Maureen (aka Moe, she/hers) has been teaching Yoga for about six years; however, she discovered it over fifteen years ago while pursuing her acting degree. She found that sun salutations and asana not only warmed up her body and aligned her with her breath but practicing them before rehearsals and performances also gave her a sense of calm, connection, and focus. Wondering how she might bring this connection into her daily life, Moe started developing a home practice, studying books on yoga, and attending asana classes in person. Her studies and practices eventually led her to discover Ashtanga and Vinyasa Yoga, which in turn brought her to completing her 200hr Yoga Teacher Training at Yoga Now Chicago with Amy Beth Treciokas.
Since receiving her certification in 2017, Moe has earnestly pursued authenticity in her teachings, in her practice, and in her life off the mat. Practicing Yoga continues to teach her about connecting deeper to that peaceful inner soul space where love and acceptance live; about seeking truth and joy in the present moment no matter what judgments there may be; and about cultivating a fierce spirit both on and off the mat. She hopes to share these discoveries with her students and is in awe of all they continue to teach her!
Moe is also a certified teacher of stage combat with the Society of American Fight Directors and is working on her 300hr yoga teacher training. When not on her mat, you'll likely find her in a theater directing, choreographing, teaching, or performing.